Our Courses
We offer lively, challenging and experiential courses. Our dynamic courses are suitable for educators, care staff, youth justice professionals and the wide range of staff supporting families and children.
 Build on your existing relational skills
 Know what to do and say when faced with challenging situations
Learn how to become a restorative facilitator
 Feel inspired to implement a restorative ethos throughout your own working environment
 About Us
Transforming Conflict is one of the UK's leading providers of training & consultancy in the field of restorative approaches in schools, residential care and other youth settings.
Founded in 1994 by Dr Belinda Hopkins, we are the longest established provider
We are one of the very early pioneers in the field of restorative approaches in schools
 Our Shop
Here you will find a variety of training resources, literature & films all focused on restorative approaches in school settings, childrens' homes and in the arena of social care, housing and youth justice.
 A chance to buy many of Director Dr Belinda Hopkins' published books
 Purchase publications from many other recommended experts in the field of restorative approaches
Develop new approaches with inspired training resources
 View & book your place on the latest courses
Our training and support will help people at a personal, as well as a professional level
To deal more effectively with their own conflicts and challenges and to help others to do so. All our training – in its content and its delivery – is inspired by the philosophy and principles behind Restorative Justice and we are also great fans of non violent communication, originally developed by Marshal Rosenberg.
After our courses people are often inspired to make changes to the way they work
and even go on to transform the culture in which they work. Issues of concern such as inter-personal conflicts, back-biting, bullying,
threats of violence and low-level disruption can become a thing of the past.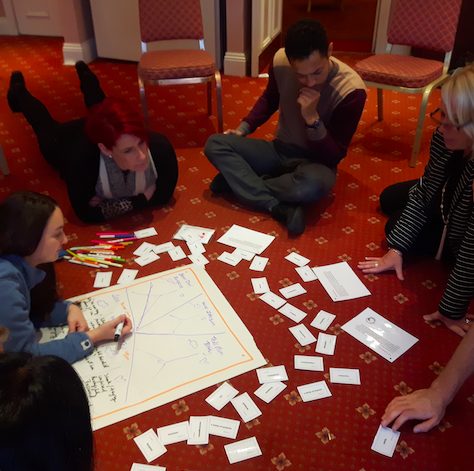 We offer a clear, consistent, replicable model of practice – whilst also unleashing people's creativity, inspiring them to take what they have learnt and adapt it for their own setting.