Use Reservation Form Book Through Our Shop
---
Restorative Approaches in Youth and Community Settings
A constructive approach to conflict, bullying, disruption and challenging behaviour
Dates for our Autumn and Spring open access course:
26 – 30 November 2018
25 – 29 March 2019
Venue: Holiday Inn, Reading West, Padworth Lane, Bath Road, Reading RG7 5HT
Preferred fee – All prices are exclusive of VAT, and include five days' tuition, all resources, refreshments and lunch
| | |
| --- | --- |
| Day delegate | Residential delegate |
| Private Individual £850 | plus an extra £580 for 4 nights dinner, bed & breakfast |
| Local Authority employee £950 | as above |
| Private Company £1,000 | as above |
Participants coming from afar can stay Sunday night for an extra £145 to cover dinner, bed & breakfast as above
Aims and objectives:
Identify the key values, principles and themes that underpin all restorative engagements
Learn how to transform relationships by addressing difficult conversations, conflicts, bullying, challenging behaviour, anti-social behaviour, criminal behaviour, as well as low level disruption in ways that ensure people feel heard, the needs of all those involved are met and the harm repaired
Develop responses that can reduce the use of, and need for, punitive responses whilst still offering closure to all those affected
Practice running circle processes to help you build a sense of community amongst young people and/or staff teams, to develop trust and mutual respect, and to enhance confidence and problem- solving skills
Consider how to integrate restorative language and approaches into teaching and learning, report writing and record keeping, when working with individuals, teams and families
Make the links between restorative approaches and the development of the social and emotional literacy and skills of staff and young people to enhance effective teaching and learning.
Programme:
Day /Module 1: Setting the scene – reviewing underpinning values, principles and key themes; review of current practice and practice issues; experiencing circles for building community and for planning and problem-solving, in staff teams and also with class groups
Day /Module 2: Productive conversations based on five key restorative themes; responding effectively in day to day challenging situations (eg corridor conversations; 'street RJ'); working pro-actively with Circles
Day /Module 3: Developing the face-to-face meeting framework for mediation and problem-solving based on 5 key themes
Day/Module 4: Consolidate practice and apply the skills in various scenarios including larger meetings/conferences
Day/Module 5: Integrating learning into all relevant aspects of current work; developing a staged plan for implementation and sustainability
Supporting quality and accreditation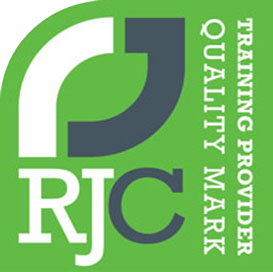 Transforming Conflict has been awarded the Restorative Justice Council's Quality Mark as an accredited training provider. This means that our course adheres to the National Occupational Standards for Restorative Practice and meets their high standards for course design, content, resources and delivery. It also means we comply with the RJC standards for our initial preparation with training commissioners and the on-going relationship we maintain, following the initial training. After this five day course participants will have the knowledge and understanding to consolidate their practice and work towards Registered Restorative Practitioner status.We believe that industry standards have yet to be established for a restorative culture across a whole environment. We think these issues are critical and spend time on them. As such our training goes way beyond industry standards at present, which is why we offer a five-day rather than a three-day course like many other training providers. We do offer shorter courses, but these do not go as far as full conferencing, which we believe requires our full five-day course.